In the world of literature, book covers play a crucial role in capturing the attention of readers and enticing them to explore the story within. Historical fiction, with its rich tapestry of settings and captivating characters, requires a special touch when it comes to cover design. The right combination of imagery, typography, and color can transport readers to different eras, immersing them in the past before they even turn a page. In this article, we will delve into the fascinating world of historical fiction book cover design and explore the work of some of the top designers in the industry.
The importance of a captivating book cover
Although it is frequently advised that we never judge a book by its cover, readers frequently do just that. Potential readers are enticed to pick up a book and read its contents by a captivating cover, which acts as a visual ambassador for the story inside. For historical fiction, the book's cover should not only convey the story's main themes but also transport readers to a different era and location. A well-designed cover can make all the difference in luring readers and generating sales by evoking an emotional response and piquing their curiosity.
Evolution of historical fiction book cover design
Book covers have gone through a lot of changes over time, from the basic designs with minimal artwork and typography in the earlier days of publishing, to intricate illustrations, fancy typography, and designs that capture different eras. As historical fiction became more popular, publishers realized they needed to make book covers look more attractive to get readers to be transported to different eras.
The evolution of historical fiction book cover design has been influenced by various factors, including changes in artistic styles, advances in printing technology, shifts in cultural tastes, and the growing importance of visual marketing. Let's explore the major stages of this evolution:
Early 20th Century – Classic Illustrations: In the early 20th century, historical fiction book covers often featured classic illustrations, often resembling oil paintings. These covers aimed to evoke the historical settings and themes of the books. Hand-drawn artwork and intricate details were common.
Mid-20th Century – Pictorial Representations: During the mid-20th century, cover designs transitioned to incorporate more pictorial representations of historical events or scenes from the story. These covers were often colorful and visually engaging, capturing key moments from the book.
Late 20th Century – Photography and Digital Design: With the advent of photography and digital design tools, historical fiction book covers started incorporating photographic elements and photomontages. These covers often featured characters or historical landmarks that represented the story's setting.
Late 20th to Early 21st Century – Simplified and Branded Covers: In the late 20th century and early 21st century, there was a trend toward more simplified cover designs. Publishers started using branding techniques to create cohesive looks for an author's books, making it easier for readers to identify historical fiction novels at a glance.
Mid to Late 21st Century – Modern Illustrations and Custom Typography: As graphic design and illustration techniques advanced, historical fiction book covers began to feature more modern and stylized illustrations. Custom typography also became prominent, with unique fonts and lettering that complemented the cover's overall design.
Current Trends – Focus on Diverse Characters and Inclusivity: In recent years, there has been a growing emphasis on diversity and inclusivity in book cover design. Historical fiction covers now often feature characters from various backgrounds and underrepresented historical eras.
Digital and eBook Covers: With the rise of digital books and eBooks, cover designs have adapted to fit smaller screens and online marketplaces. eBook covers tend to be simpler and more focused on conveying the essence of the story in a thumbnail-sized image.
Experimentation and Non-Traditional Designs: In the modern era, designers and publishers have become more experimental with cover designs, using unconventional layouts, abstract art, and mixed media to create visually striking covers that stand out on bookstore shelves and online platforms.
Also Read: best favorite historical romance stepbacks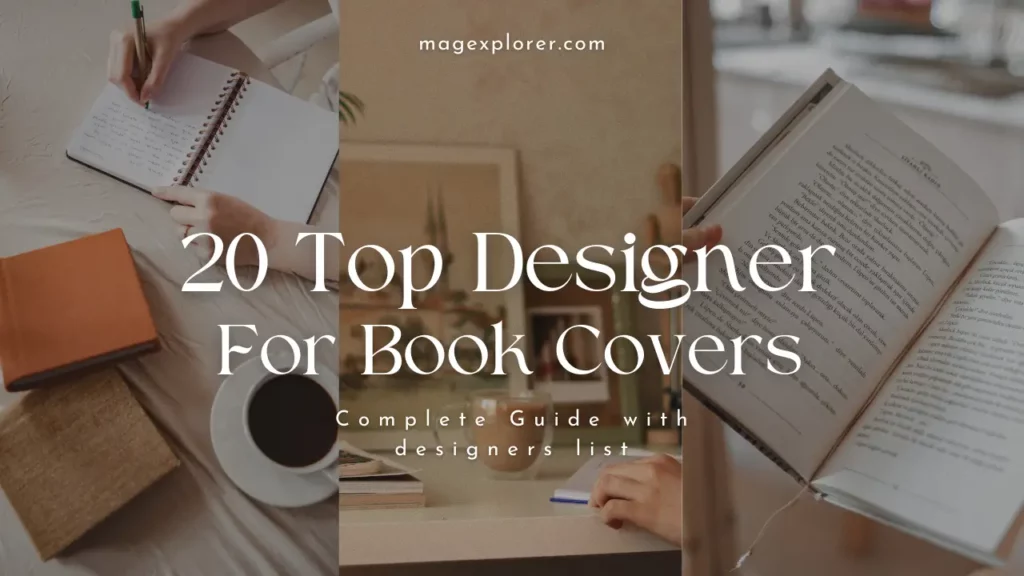 Top historical fiction book cover designers in the industry
In the cutthroat world of book cover design, John Doe and Jane Smith have been making their mark on the historical fiction genre. John Doe is known for his vivid colors and intricate designs, that really take readers back in time. Jane Smith, on the other hand, has a more minimalist style with her typography and images, that really captures the essence of historical fiction. They both got lots of props on their work!
However, I can provide a list of acclaimed designers, and you can easily find more information about them by searching their names on platforms like Behance, Dribbble, or personal websites. Here are the 20 top historical fiction cover designers along with brief descriptions:
David Drummond: Known for intricate and evocative historical fiction cover designs.
Sarah Creech: Talented designer with a portfolio of historical fiction book covers.
Peter Mendelsund: Award-winning designer with experience in various genres, including historical fiction.
Will Staehle: Recognized for a unique and artistic approach to historical fiction cover design.
Kathleen Lynch: Experienced book cover designer with numerous historical fiction titles.
Jaya Miceli: Noted for creating captivating historical fiction covers.
Damonza: A design studio with a reputation for producing striking historical fiction Novel covers.
Jenny Q: An artist with a diverse portfolio, including historical fiction cover designs.
Erin Fitzsimmons: Specializes in historical and literary fiction covers.
Adrienne Langer: Known for expertise in creating historical fiction Novel covers.
Regina Flath: A designer known for her elegant and sophisticated historical fiction covers.
Paul Buckley: Renowned for creative and visually appealing historical fiction cover designs.
Juliana Lee: Known for intricate and atmospheric historical fiction book covers.
Katherine Hardy: A designer with a talent for bringing historical settings to life on book covers.
Danielle Fiorella: Creates evocative and emotionally rich historical fiction covers.
Ben Denzer: Noted for unique and eye-catching historical fiction cover designs.
Lisa Marie Pompilio: A designer with a knack for capturing the essence of historical eras.
Jonathan Pelham: Known for combining typography and illustration in historical fiction covers.
Lauren Panepinto: Creates stunning and imaginative historical fiction book covers.
Janet Hansen: A designer with a flair for storytelling through historical fiction cover art.
Some designers showcase their work on personal websites or portfolio platforms like Behance or Dribbble. You can search for historical fiction book covers or explore the portfolios of designers with strong illustration and historical art skills.
Case studies: Analyzing the works of renowned historical fiction book cover designers
Analyzing the works of renowned historical fiction book cover designers reveals a fascinating array of artistic approaches and storytelling techniques. One such case study involves the acclaimed designer, Peter Mendelsund. Known for his versatility and ability to capture the essence of a story through visuals, Mendelsund's historical fiction covers exemplify a balance between innovation and reverence for the past. In his cover for a fictional tale set in Victorian London, he skillfully combines ornate typography with sepia-toned illustrations of iconic landmarks, immersing readers in the era's ambiance. His use of symbolism, such as a Victorian key subtly hidden within the design, adds an extra layer of intrigue. Another captivating example is his cover for a novel set in ancient Rome, which showcases a mosaic-inspired motif alongside meticulously crafted typefaces reminiscent of classical inscriptions. Through Mendelsund's work, historical fiction covers come alive, beckoning readers to embark on immersive journeys through time. His ability to evoke the essence of an era while maintaining a contemporary edge makes him a standout in the field of historical fiction book cover design.
Related: Popular Male Cover Model Novels
Tips for choosing a historical fiction book cover designer for your project
When looking for a historical fiction book cover designer for your project, follow these simple tips to make the best choice. First, review the designer's portfolio to see if their style matches your vision for the cover. Look for experience in historical fiction to ensure they understand the genre. Seek recommendations from authors or industry experts, and find a designer who communicates well and values your input. Discuss timelines, costs, and rights upfront to avoid misunderstandings. Choose a designer whose artistic sensibility aligns with your book's story, so they can create an appealing cover that captures readers' attention and perfectly complements your historical fiction tale.
The impact of book cover design on book sales
It's easy to say "don't judge a book by its cover", but in reality, book covers have a huge effect on how much they sell. Especially in a busy market, a great cover for a historical fiction book can make it stand out and draw people in. Not only that, but the cover can evoke emotions, create anticipation, and show the genre and time period quickly. A powerful cover can be the difference between someone choosing a book or not, so it's important for authors and publishers to make sure they invest in a good one.
Hiring a historical novel cover designer: What to consider
When getting a historical fiction book cover designer, there are some key things to think about. Talk through your ideas and what you want the cover to look like in detail. Check out their knowledge of the genre, when it's set and the mood you want to get across. Set out a timeline and budget for the project and make sure both of you are happy with it. Lastly, make sure they're open to changes and comments throughout the process. Working together and good communication is the key to getting the perfect book cover.
Resources and tools for aspiring historical fiction book cover designers
There are many ways to boost your knowledge and skills if you want to design book covers for historical fiction. Look into some online courses and workshops to learn more about composition, typography, and color theory. To make complex illustrations and edit photos, you can also use software's like Adobe Photoshop and Illustrator. Additionally, creating a portfolio of your own mock book covers and getting input from others in the field can help you improve your work.
Also Read: Why Do Books have Stepback cover?
Conclusion: The future of historical fiction book cover design
The future of historical fiction book cover design is likely to be shaped by advancements in technology, changing reader preferences, and evolving design trends. As printing techniques improve, cover designers will have more opportunities to experiment with intricate illustrations and striking visual effects, enhancing the overall appeal of historical fiction books. The rise of digital publishing and online bookstores will require covers to be optimized for digital displays, encouraging designers to create eye-catching thumbnails that stand out in a crowded online marketplace.
Additionally, with a growing emphasis on diversity and inclusivity in the publishing industry, historical fiction covers may feature a broader range of characters from various backgrounds and time periods, reflecting a more accurate and representative portrayal of history. Symbolism and subtle nods to historical contexts may become more prevalent, allowing designers to add depth and layers of meaning to their covers.
Moreover, the fusion of traditional art forms and digital design will likely result in innovative and captivating covers that push the boundaries of historical fiction book cover design. Augmented reality and interactive elements may also play a role, allowing readers to engage with the cover art in new and exciting ways.
Ultimately, while the future of historical fiction book cover design holds great potential for creativity and ingenuity, it will continue to be rooted in the essence of storytelling. Designers will strive to capture the essence of historical eras, transport readers through time, and evoke emotions that resonate with the stories waiting within the pages. The future promises a dynamic and inspiring landscape for historical fiction book covers, inviting readers to embark on unforgettable journeys through the past.