Romance novels have a unique ability to transport readers into a world of love, passion, and desire. The captivating stories within these books are often accompanied by equally captivating covers featuring handsome male models who embody the romantic heroes readers fantasize about. In this article, we embark on a journey to uncover the identities of the male models who grace romance novel covers, delving into their significance, exploring their impact on readers, and celebrating their role in the genre's allure. Join us as we unravel the enigma surrounding these mesmerizing male models and discover the faces that capture the hearts of romance readers worldwide.
The Importance of Romance Novel Male Models Covers
1. Visual Appeal and First Impressions
The role of book covers in attracting readers
The power of visual elements in creating intrigue and interest
2. Personifying the Romantic Hero
How male models capture the essence of the romantic hero
The emotional connection between readers and characters through cover models
3. Setting the Tone and Genre Expectations
Reflecting the themes and atmosphere of the romance novel
Creating anticipation and setting reader expectations
Read Also: Sexiest Popular Male Novel Cover Models
Four Famous Male Models in the Romance Novel Industry
1. Fabio Lanzoni: The Iconic Trailblazer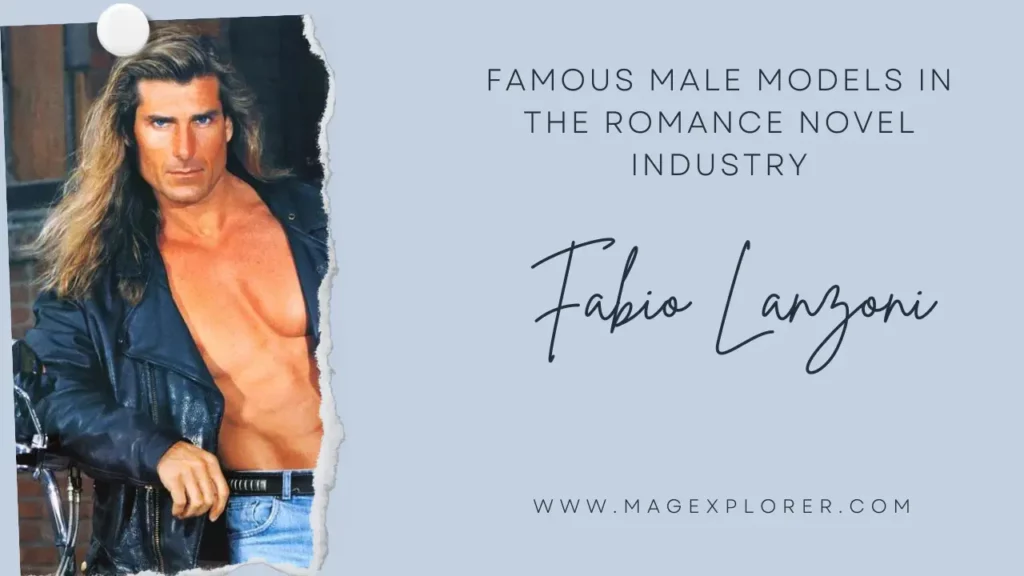 Fabio's influence on the romance novel cover model industry
His unique look and persona that captivated readers
Fabio Lanzoni, the iconic male romance Novel model, made a significant impact on the romance novel industry with his magnetic presence and undeniable charm. Rising to fame in the 1980s and 1990s, Fabio became synonymous with the romance genre, gracing countless covers with his chiseled physique, flowing locks, and smoldering gaze. His portrayal of the romantic hero redefined the image of the idealized male lead, captivating readers and igniting their imaginations. Fabio's influence extended beyond his role as a model; he became a cultural phenomenon, symbolizing the passion and allure that romance novels embody. His presence on romance novel covers not only boosted book sales but also opened doors for other male models, forever leaving a lasting legacy in the genre. Fabio Lanzoni remains an iconic figure in the romance novel industry, forever etched in the hearts of readers as the epitome of the romantic hero.
2. Jason Baca: The Guinness World Record Holder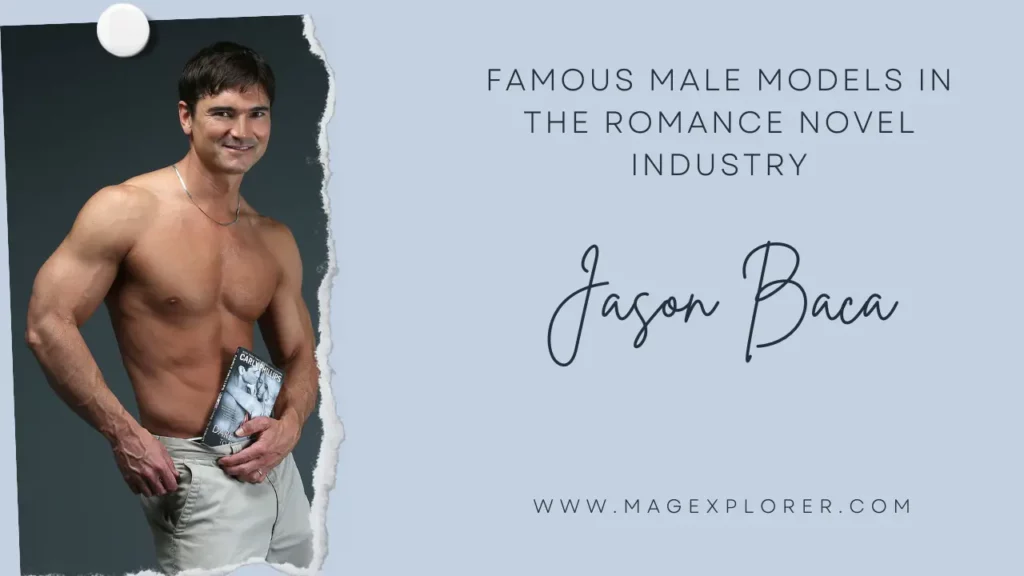 Jason's record-breaking achievement as the most prolific romance novel cover model
His versatility and ability to embody various characters
Jason Baca, a trailblazing male model, has left an indelible mark on the romance novel industry with his exceptional talent and record-breaking achievements. Holding the Guinness World Record for the most romance novel covers, Jason has become synonymous with the genre. With his striking looks, captivating charisma, and ability to embody a multitude of romantic characters, he has captured the hearts of readers worldwide. Jason's versatility as a model has allowed him to portray a diverse range of heroes, from brooding alpha males to sensitive and passionate lovers, adding depth and allure to the covers of romance novels. His dedication to his craft, professionalism, and commitment to delivering captivating images have made him a highly sought-after figure in the industry. Jason Baca's contribution to the romance novel industry is unparalleled, forever solidifying his place as an iconic figure and an embodiment of the romantic hero that readers yearn for.
3. Michael Stokes: Sensuality and Strength Combined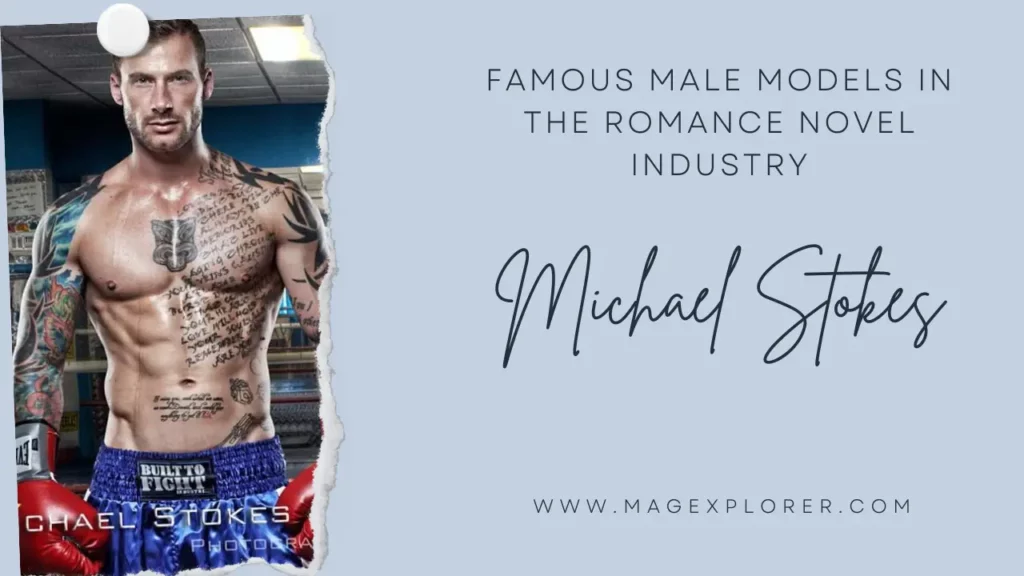 Michael's rise to prominence with his striking and provocative images
His impact on diversifying the representation of male models in romance novels
Michael Stokes, a visionary photographer, has made a profound impact on the romance novel industry with his captivating and provocative images. Known for his ability to showcase sensuality and strength, Stokes has redefined the representation of male models in romance novels. His striking photographs have become iconic, capturing the essence of the romantic hero in all his glory. With a keen eye for detail and a commitment to diversity, Stokes has challenged traditional beauty standards, showcasing a wide range of body types and ethnicities on romance novel covers. His images evoke a sense of passion and desire, resonating with readers and enhancing their connection to the stories within. Michael Stokes' unique vision and dedication to pushing boundaries have made him a celebrated figure in the romance novel industry, forever changing the way we perceive and appreciate male models in this genre.
4. Jimmy Thomas: The Versatile and Beloved Model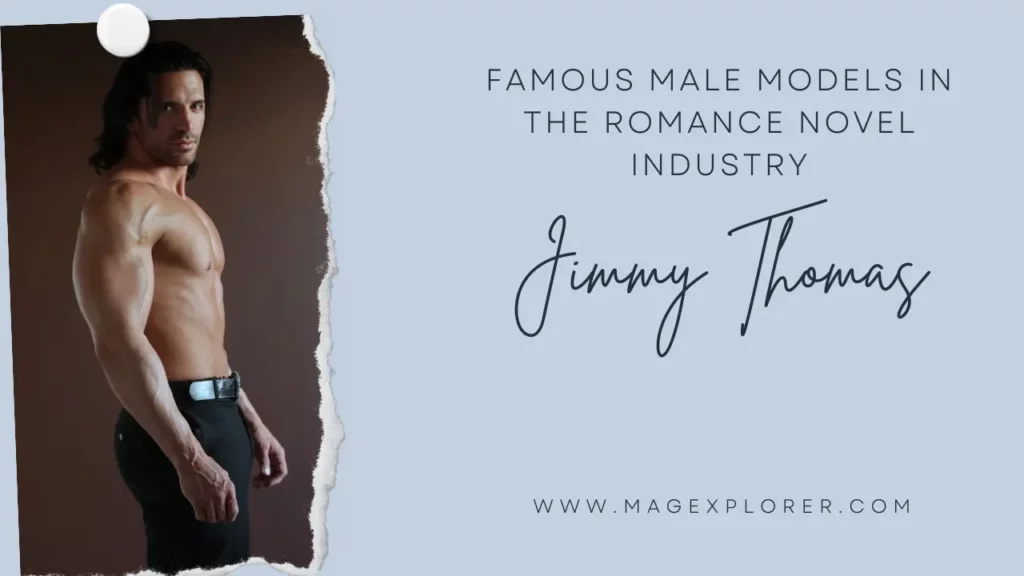 Jimmy's extensive portfolio and popularity among romance novel readers
His ability to portray a wide range of romantic archetypes
Jimmy Thomas is an absolute superstar in the romance novel industry. His good looks, buff bod, and intense stare make him a fav of both readers and publishers. Thomas can bring to life any romantic hero, from billionaires to cowboys, with ease. He's super dedicated to his craft, creating really sensual and evocative images. His covers have made the hearts of readers everywhere flutter, and his presence in the genre has changed the way we view male models in romance novels forever. He's a true icon and a symbol of the romantic hero!
Read Also: 10 Best Free Historical Romance Books
The Impact of Male Models on Readers and the Genre
Male models have been a real game-changer for romance novels and their readers. Their hot looks, charm, and charisma bring the characters to life and make the covers even more attractive. It's almost like readers can imagine themselves in the arms of these heroes. Plus, the visuals evoke emotions and make the reading experience more powerful. Male models also challenge traditional beauty standards and bring a variety of masculine archetypes to readers, making the genre more diverse and enjoyable. In short, male models have an incredible influence on romance novels and the people who love them!
1. Aesthetic Appeal and Reader Engagement
The role of attractive male models in capturing reader attention
The influence of cover models in book selection and purchasing decisions
2. Emotional Connection and Character Visualization
How male models help readers visualize and connect with the romantic heroes
The enhancement of reader immersion and emotional investment
3. Shaping Reader Expectations and Fantasies
The influence of cover models in shaping reader expectations of idealized romance
The role of cover models in fulfilling reader fantasies and desires
The Selection Process and Industry Dynamics
Collaboration between Authors, Publishers, and Cover Designers
The collaborative effort in selecting male romance book cover models
Balancing artistic vision, marketing strategies, and reader preferences
Matching Models to Characters and Storylines
Considering the physical attributes and personality traits of the romantic hero
Ensuring the cover model aligns with the story's themes and target audience
Evolving Trends and Diverse Representation
The industry's shift towards more diversity and inclusivity in cover models
Embracing a broader range of body types, ethnicities, and backgrounds
Behind the Scenes: The Lives of Male Models in Romance Novels
Challenges and Rewards of the Industry
Building a Connection with Readers
Expanding Opportunities and Diversifying Portfolios
Conclusion:
The male models on romance novel covers hold a significant role in the genre's appeal, capturing readers' attention and personifying the romantic heroes that readers adore. From trailblazers like Fabio Lanzoni to record-breakers like Jason Baca, these male models have left an indelible mark on the romance novel industry. Their visual allure, ability to create emotional connections